Why Britain needs a "Retrofit Revolution"​
May 14, 2023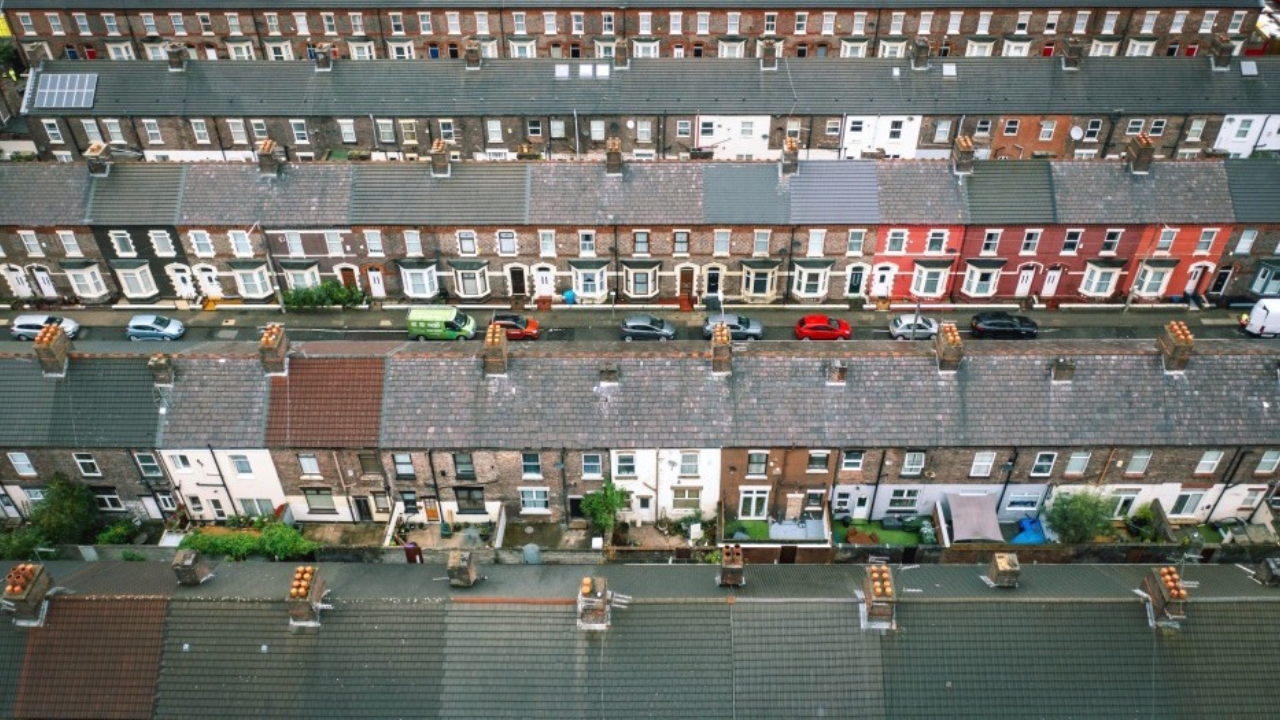 Despite the varying viewpoints across the nation, there is one thing that the majority of the population can agree on, and that is that we are all currently in a state of flux.
Every cornerstone of our lives seems to be affected by seismic shifts into an unknown future, from strikes by key workers, energy bills escalating to greater political divisions.
We are in a time in our history that is often noted. Whether it be the "Agricultural Revolution" or "Digital Revolution", we are without a doubt, in the current height of a "Climate Revolution".
It is important to have the conversations today, outside the field of experts, that affect every aspect of our lives and so I talk here today about our homes.
Everyone needs to be part of the journey but, eco and sustainable issues carry weight and complexity that is often feared by many and then left as a problem for the experts.
However, this article aims to increase clarity, to present the issue simply and practically and boost the drive for change from people back up to government.
Our homes have the greatest impact on the planet owing to their high consumption of energy, water, and resources, along with their significant waste generation and impact on land use.
However, according to the National Atmospheric Emissions Inventory, residential homes account for only 18% of UK GHG emissions by source and greenhouse gasses.
There is though a likelihood, that retrofitting residential homes to become more energy-efficient could have a greater impact than simply reducing their share of greenhouse gas emissions. That is because homes have a long lifespan, and the energy-saving measures implemented can continue to save energy and reduce emissions for decades to come.
The UK has some of the oldest housing stock in the world and will still do so by 2030 and 2050.
ENERphit is a certification developed by the Passivhaus Trust to provide guidance and a standard for deep energy retrofits of existing buildings. It was designed for retrofitting buildings, to meet as close to as physically possible, the rigorous energy efficiency criteria of the Passivhaus standard but also focused on reducing waste and maintaining the heritage and form of existing buildings.
It is also relevant, as a recent drive to create Grade III listing status to all unlisted buildings in the UK, thought to be around 25 million, would protect them from needless demolition.
To achieve ENERphit certification, a building must meet certain requirements related to energy efficiency, indoor air quality, and comfort. These requirements dictate maximum annual heating demands and maximum air leakage rates, among others.
By achieving ENERphit certification, building owners can improve the energy efficiency of their existing buildings, reduce energy bills typically by 75% to 90%.
In 2019 an ambitious retrofit of a pair of Victorian terrace houses on Zetland Road in Manchester by Ecospheric, was the first to achieve Enerphit Plus certification. It also didn't compromise on its many period features.
To preserve the Victorian brick façade, insulation had to be internal, while not trapping moisture in the building's fabric. They avoided the use of petrochemicals throughout the building, favouring durable natural materials only. Even using the remarkable CO2 absorbent lime-graphene paint by Graphenstone.
It an exemplary case study on many accounts, with features such as triple glazed stained glass panels and antimicrobial light switches. Sadly though, it didn't trigger the momentum needed on retrofitting the extensive period housing stock in Britain, despite the energy bills of the properties being between £0 - £43 annually.
Kit Knowles from Ecospheric said "The existing UK housing stock of today will account for over 80% of the stock in 2050. New build solutions do not tackle this, it is sustainable retrofit that is critical to meeting the Government's 2050 greenhouse gas emission targets"
The 'net zero target', as its now called, refers to the governments commitment to ensure the UK reduces its greenhouse gas emissions by 100% from 1990 levels by 2050.
So what is really needed to drive the ENERphit standard as the way forward and why don't more homeowners in Britain have an understanding that it even exists?
Driving ENERphit understanding through the industry requires a coordinated effort from multiple stakeholders, including industry associations, government agencies, home owners, and professionals in the building industry.
The quickest way to ensure the UK housing stock achieves retrofit status would involve a comprehensive and coordinated approach.
We need a considerable upshift in Government incentives supporting, a "Fabric first" approach rather than single entity items such as Air Source Heat pumps. Without proper insulation, ASHPs may not be able to provide sufficient heating for a home and can in many cases lead to increased energy consumption and costs.
The government's own research from Autumn 2022 shows 80% of people in the UK did not know what a heat pump was, let alone were aware of The Boiler Upgrade Scheme.
The problems with the scheme are familiar, with the government's previous Green Homes Grant, meant to support households with energy efficiency measures like insulation, scrapped after less than a year in 2021 for lack of installers.
Are there more government incentives needed i.e tax breaks, financial incentives to deliver ENERphit standards and make it far more accessible?
Education and training is also needed across the workforce on techniques and technologies. Passivhaus Trust offer online training and in person training across a variety of professions from contractors, designers to tradespeople including practical workshops in less than 3 days.
Is it shortsighted of the government, to not partake in the opportunity to upskill and also increase our workforce much faster in these standards?
Robyn Sparks, Heritage Consultant and Surveyor with The National Trust emphasises "There needs to be a change of mindset from monetary concerns to carbon costs".
She also shares the importance for key stakeholders to sign the "Heritage Declaration" by Heritage Declares as a moral not legal promise.
Chloe Sheward, Senior Architecture at Donald Insall Associates has a specialist interest in the creative re-use of buildings and presented at FutureBuild UK. She demonstrated the success of retrofitting an entire community of terraced houses, Rossendale in Lancashire. The ability to retrofit terraced houses of varying typology, allowing the residents to be part of the work and remain in their homes throughout is clearly proof that retrofitting can be achieved.
Planning and Building Regulations changes such as The Future Buildings Standard 2030 to be announced around May/June 2023, covers changes to Part L (conservation of fuel and power) and Part F (ventilation). This only applies to non-domestic buildings and dwellings and overheating in new residential buildings.
What about our existing residential housing stock and why aren't we also in a "Retrofit Revolution"?
This article was written by Ellora Coupe, founder of "Her Own Space' and hopes to contribute to a public awareness campaign of ENERphit standards.
"Her Own Space" currently supports over 2600 women across the UK in managing their home renovations and intends to be the portal to promote understanding on ENERphit standards to individual residential home owners.
Links:
www.gov.uk/government/statistics/beis-public-attitudes-tracker-autumn-2022
www.graphenstone-ecopaints.store
www.donaldinsallassociates.co.uk